How do I make a Campervan Booking?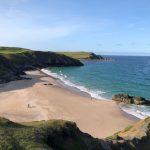 View our Campervan Price List and make a campervan booking instantly by going directly to our Booking Page and entering your dates to see which campervans are available and to view our competitive all-inclusive pricing. We have 2 types of campervans available: VW California Oceans and VW Jobl Kampa's . Both campervans are the same size and sleep up to 4 people. Before going to the Booking Page we suggest you take a look at our VW Campervan Page and decide which model best suits your needs.
To get a quote
Enter your dates in the Booking Calendar on the Booking Page.
Choose your Campervan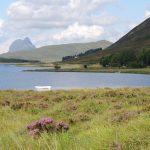 To proceed with your campervan booking
Press Reserve Now
Enter your details
Enter any additional Add-on equipment
Read through our Insurance information
Pay using a credit or debit card through our online payment portal. (If you are unsure of optional extras and your transfer/pick up requirements, please leave blank and they can be added at a later date.)
Confirmation of your campervan reservation
Your reservation will be confirmed once we have received your deposit.
A confirmation email will be sent automatically to you and a request for your driver information.
Please note that if your holiday is less than six weeks away, the total fee must be paid in order to confirm your booking.
Balance payment for your campervan booking
The balance of the payment will be due 6 weeks prior to rental and an email will be sent to remind you.
At this point, we will also request you send us ID and driver information for the insurance.
<
What Documents do I need for Insurance?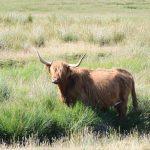 Campervan Insurance Documentation for your campervan booking
Six weeks before departure, we will ask you to send us the following documentation for our insurers (alternatively you can notify of us what you are bringing to check it complies and bring with you on the day.)
From the main driver: Utility bills from 2 separate utility companies less than 3 months old from the start of the campervan hire date showing name and address of Main driver (a water bill, gas, electricity, landline phone bill, council tax bill are all acceptable but we cannot accept mobile phone, internet or TV license. If two of these are unavailable, we can also accept a bank or credit card statement.
UK Driver only – a unique driver licence code is now needed by insurers due to the paper counterpart licence being phased out in June 2015. The hirer must visit the following link one month prior to campervan rental dates to generate the code and give it to Four Seasons Campers.
At the start of your hire, we request that ALL drivers bring with them Driver's Photo ID Full Driving License. (If the driver is from outwith the UK and does not have a Photo License ID, the paper license and a passport is required.)
How much is the Security Deposit to cover Insurance Excess?
Security deposit payment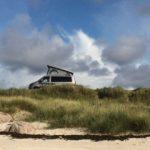 A refundable security deposit of £750 is payable 4 days prior to commencement of rental.
The security deposit covers the Campervan Insurance Excess and applies to all our VW Campervan hires with UK Drivers license and specified* Non-UK license holders aged 25 to 75 years old.
Payment can by debit or credit card payment through our online PayPal payment system and should be paid four days prior to commencement of vacation. The security deposit will be returned seven days from of the return of the vehicle automatically unless there are any issues with the vehicle. We will notify you of any deductions to be made from the security deposit for any damages to vehicle, breakages or unforeseen traffic offences.
*Non UK license holders within the EU, Canada, USA, Australia and New Zealand are required to pay £750 for the security deposit. If your license is outwith these countries, the license will be checked by our underwriters who will notify us of any additional excess. There is an additional excess of £200 for drivers age 23 to 25.
Unlimited Drivers : there is no additional charge for additional drivers
Comprehensive Vehicle insurance is included. Please note this covers 3rd party injury but does not cover medical expenses for the hirer
VW Breakdown roadside assistance
Free Parking for your car
All essential camping equipment….and much more – please read more here on what campervan equipment is included with your hire at no additional charge.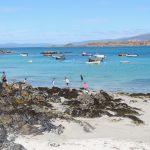 Which Campervan should I be booking?
Compare our California and Jobl Campervans
5 new 4-berth 2020 California Ocean VW Campervans
3 new 4-berth 2020 VW California Ocean Campervans
2 new 4-berth 2020 VW Jobl Kampa Campervans
2 2019 4-berth California Ocean VW campervans
Flexible Campervan Booking Times and Days
Flexible Check in and Check out times for your campervan booking
At Four Seasons Campers, the customer comes first and we have flexible check in and check out days to suit your holiday timings to ensure you get the most out of your campervan booking. Ranging from 3 nights to 4 weeks, you can choose the day that suits you to start your campervan holiday.
Campervan Pick up and Drop off times
Pick up for your campervan holiday is from 3pm on the day of hire, however we will endeavor to make this earlier if the campervan is available earlier. Check out is by 10.30am but again, can be later if we do not have your campervan going out the same day so please just ask when booking your campervan.
Short break campervan rental in July and August
We generally only take campervan bookings in July and August for a minimum of 7 nights but may do a shorter rental if we have availability. Please look at our campervan booking calendars for shorter gaps and we would be delighted for you to hire a campervan for a short summer break.
Have Questions? Get in Touch with us today!