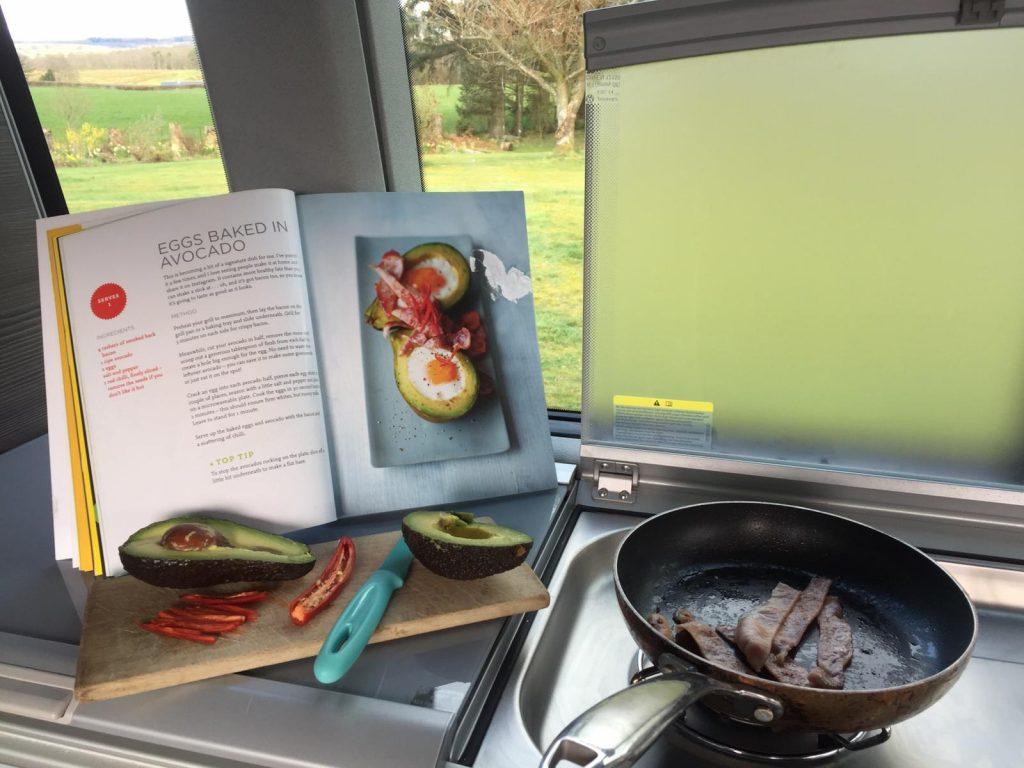 A super healthy and quick campervan brunch recipe for any day of the week.  Joe microwaves his eggs so we've adapted the recipe for stove cooking and poached the eggs instead. A great healthy and warming campervan brunch recipe to set you up for a days touring and activity.  Remember to buy a quality Scottish back bacon such as Simon Howie's.
Ingredients
4 rashers of smoked back bacon
1 ripe avocado
2 eggs
1 tbs white wine vinegar
Salt and pepper
1 red chilli, finely sliced – remove the seeds if you don't like it hot
A great campervan brunch recipe, your avacados and eggs can be kept in the store cupboard to save on fridge space. Avacados are high in potassium so ideal for releasing energy throughout the day with eggs providing a healthy protein source.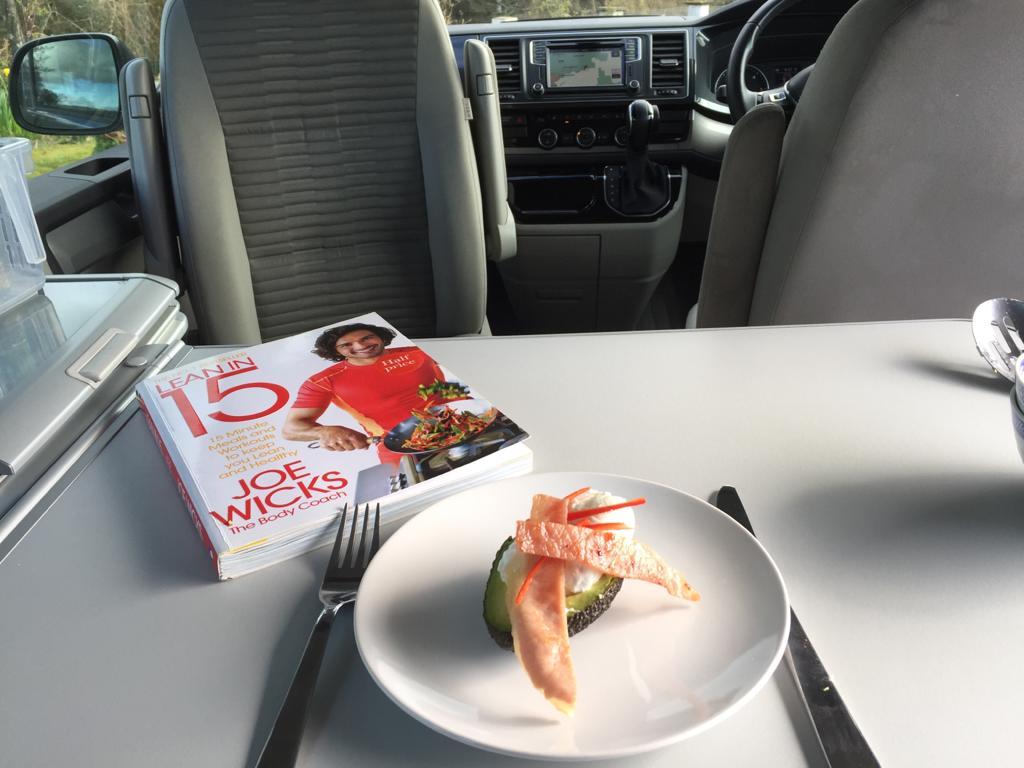 Method
Cut off most of the fat on the bacon to be extra healthy and then lay the bacon in the pan with a small amount of spray oil to stop it sticking. Fry for approx. 3 minutes on each side for crispy bacon.
Meanwhile, cut your avocado in half, remove the stone and scoop out a generous tablespoon of flesh from each half to create a hole big enough for the egg. Enjoy the avocado you've scooped out…chef's treat!
To poach your eggs, heat a small pan of water and add salt and tablespoon of white wine vinegar. Wait until boiling and then break in both eggs (I like to swirl the water lightly first to stop the egg sinking to the bottom of the pan – be careful not to swirl too much, especially before putting the second egg in.)
Cook for approx. 3 mins – I guess mine by when the egg white is just set. You can help the egg form an egg shape encasing the yolk by gently folding over the egg white onto itself in the first minute of cooking.
Serve up avocado (one half each) and after draining the poached egg with a slotted spoon, pop it into your avocado shell. Top with the bacon and a scattering of chilli slices.
Tip: To stop the avocados rocking on the plate, slice off a little bit underneath to make a flat base.
Serves 2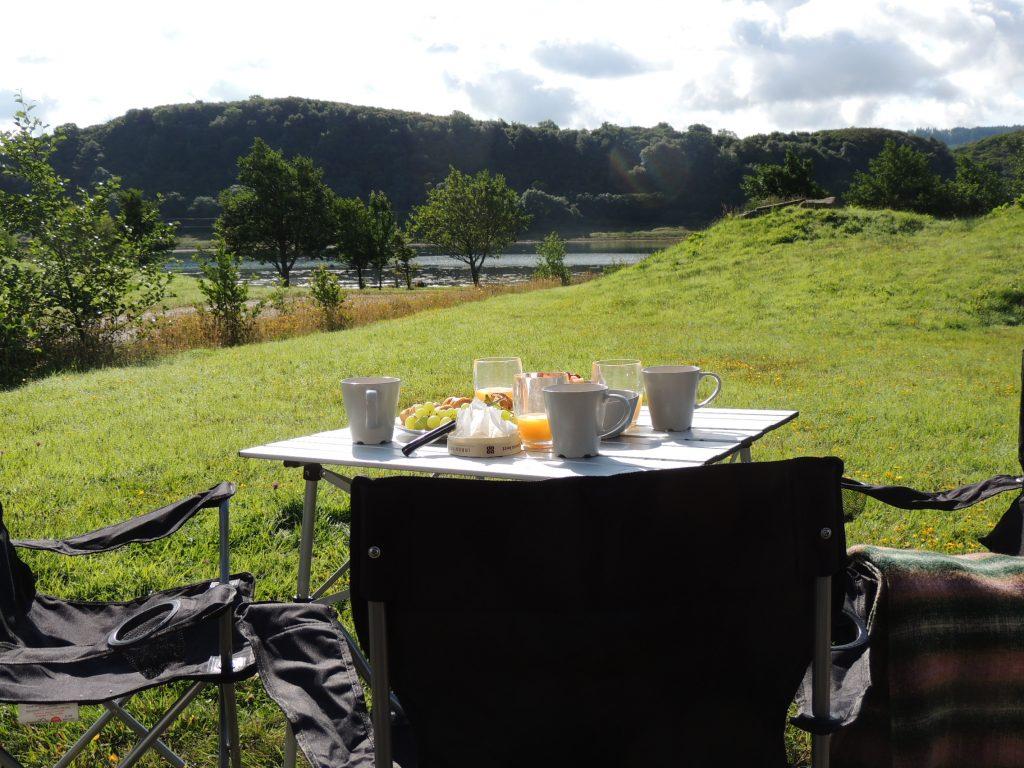 Serves 2
by