Four Seasons Campers News February 2019
We are so excited to share our Four Seasons Campers news with you! Thanks to all our previous lovely customers, the business is growing at pace and we are able to offer more campervans and equipment this year.
New 2019 VW Campervans
We are delighted to announce that we will have 12 VW Campervans available for hire from 1st April 2019. As well as our two exisiting 2018 VW California Oceans – Ellie and Ken, we have 6 2019 VW California Oceans on order plus 4 2019 VW Jobl Kampas arriving.
New Automated Booking Form
To make things easier for our customers we have now launched an automated booking system so that you can book your holiday at a time that suits you and no longer have the hassle of downloading booking forms and scanning them back to us.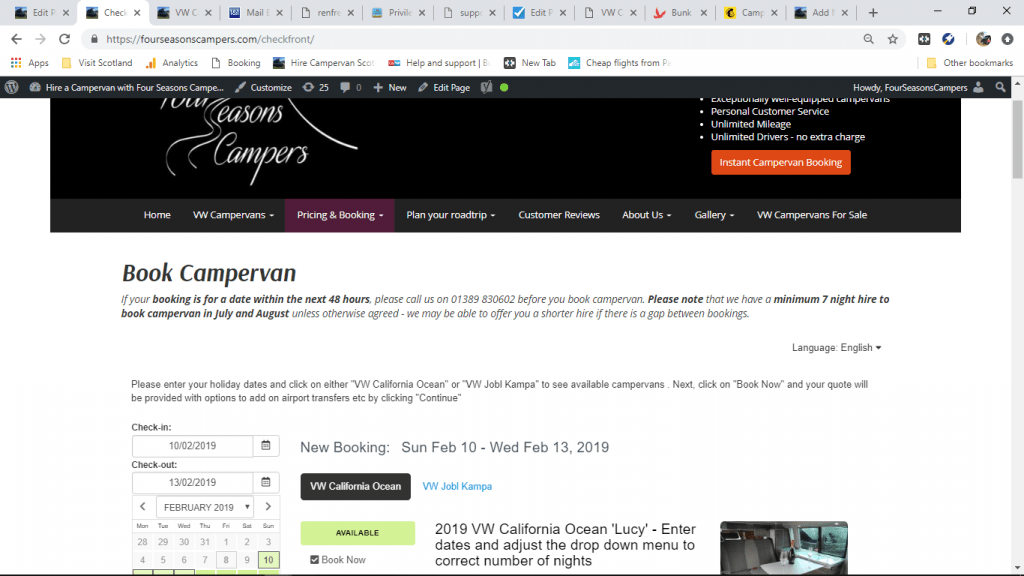 Additional Equipment for your Hire
In addition to this we have decided to extend our equipment offering and now have available a Drive Away Awning, Memory Foam Mattress Topper, a Porta loo Tent for more privacy and a DVD Player.