Planning a road trip to Scotland? If you're planning a road trip around Scotland, you've come to the right place. As well as offering top quality 2020 and 2019 VW Campervans, we would love to help you plan your route around Scotland with top tips on:
Which campsite to choose, how to book and discounts

Where to eat

Places to visit

How to book your ferry to island hop

The best and most memorable views you will find on this planet!
Read our Four Seasons Campers blogs for suggested road trips
Based near Glasgow and Edinburgh in the beautiful Loch Lomond National Park, Four Seasons Campers is ideally located to start touring around Scotland. With easy access to both Glasgow airport and Edinburgh airport and just one hours drive to the much loved mystical valley of Glencoe or the stunning ancient woodlands of Perthshire and Cairngorm National Park, your campervan road trip can start immediately as you pass by the 'bonnie bonnie banks of Loch Lomond!'
We're here every step of the way to assist you and can offer you the following support to get you started on planning your road trip Scotland:
Advise on where to go and things to see to get the most out of your holiday: we have a multitude of road trip tour routes available with great wild camping spots included.
Advise on what to bring depending on time of year for your trip: our incredibly well equipped campervans make packing for your road trip to Scotland. The weather may be variable but you will always be cosy in our heated insulated campervans.
Full detailed campervan handover so you can start your holiday with confidence: for many of our customers, this is the first time they have booked a campervan holiday ; our fully inclusive customer care makes sure you feel supported every step of the way, from planning your road trip, to organising pick up and drop off and talking you through our easy to drive campervans.
The best time of year to visit Scotland for your road trip: any time of year is great for a road trip to Scotland! If you have certain things you want to see or do such as spot otters or puffins, swim in the sea or spy rutting stags, then we can suggest the right time of year to visit to ensure you get the most our of your road trip to Scotland.
Full 24/7 customer support throughout your road trip around Scotland ensuring you can feel relaxed.

Road Trip Scotland: Four Seasons Campers Tour Routes for Campervans
We would be delighted to assist you in planning your road trip around Scotland when you hire one of our campervans. Whether you have visited Scotland before or this is your first time travelling to Scotland, we would be delighted to share our tried and tested campervan tour routes. You can take a look at our uploaded tour routes on the website and email us for more detailed tour routes around Scotland which include our suggested 'wild' camping spots. We also have a list of recommended campsites around Scotland plus map co-ordinates for the most beautiful wild camping spots to stop at on your road trip Scotland. If you need some more assistance, let us know and we can create a bespoke plan with you and book all your campsites and any ferries for a fee of only £150.
Each Four Seasons Campers Campervan Tour routes provide the following information:
Spectacular wild camping spots
Small and friendly campsites
The best restaurants and Inns to eat at around Scotland
Beautiful walks with spectacular scenery
Easy and interesting Scottish cycle routes
Historical sites and Scottish Castles
Get inspired for your road trip round Scotland and view our bespoke tour routes in Scotland
Bespoke Scottish Campervan Tours for our campervan customers
Fancy the freedom of a campervan road trip Scotland but not got time to plan? We would be delighted to put together a bespoke road trip route for you and book all your ferries and campsites for you as required. There is an additional fee of £150 for this service plus the fees for ferry and campsites.
Booking Ferries for your road trip around Scotland
The beauty of touring Scotland in a campervan is that you have freedom to explore and park up for the night where ever you please, however, we would recommend that if you are planning on visiting Scotland's islands and taking a ferry journey, you book the ferry in advance, particularly in the busy summer months.
Our VW campervan is built on a short-wheel base and is 4.9m long so when you are booking tick the 4.6 -5.0 m length box. Caledonian MacBrayne offer an excellent service around the Inner and Outer Hebrides and Clyde sea routes. You can contact them at enquiries@calmac.co.uk or call 0800 066 5000 (+44 1475 650397 for International calls)
If you have several ferry journeys then we recommend booking an Island Hopper ticket. It costs the same price but will be quicker for checking in at the ferry port than individual tickets.
Please note that Bookings for Calmac ferries for 2019 are open from 31st October 2018.
Caledonian Macbrayne's website shows most ferry routes around Scotland however there are some additional routes such as the original Skye ferry from Glenelg to Kylerhea which can be found on other websites. The larger ferries are bookable but many are not and are served on a 'first come, first served' basis.
Booking campsites for your road trip around Scotland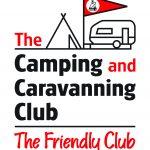 We are delighted to offer our customers up to 30% discounts through our Privilege Membership for Camping and Caravan Club Campsites and Camping in the Forest Campsites. Our membership gives you access and discounts to over 110 campsites through out the UK. Please note that there are a couple of exceptions for Privilege Members to Camping and Caravan Club Sites and Luss campsite by us on Loch Lomond is for full members only and therefore not available to Four Seasons Campers customers.
The growth in popularity of a campervan and motorhome holidays to Scotland has meant that many of Scotland's campsites can get busy for many months of the year, especially around Easter and June, July and August. Whilst it is lovely to have the freedom to roam, we would recommend that if you are intending to camp at some of the popular campsites on Skye and around the NC500 route, that you call or email the campsite in advance and make a reservation to avoid disappointment.
Tips when booking your campsite:
You will be asked if you would like a hook up or non-hook up pitch. Our VW Campervan has a powerful leisure battery that will recharge as you drive it so if you are driving around Scotland each day, you wont necessarily need to hook up at a campsite. We do however, recommend that you charge the leisure battery every 4 days to give it a good charge. Please note that if you are looking to use the 230v socket in the campervan or have hot water, then you will need to have electric hook up.
Wild Camping in Scotland
Looking for freedom to explore Scotland at your leisure and stop where you like on your road trip Scotland ?
Check out the advise on wild camping for campervans and motorhomes in the Loch Lomond & Trossachs National Park here for your campervan road trip Scotland. There aren't too many rules to follow regarding wild camping in Scotland and we are proud to be known as one of the last easily accessible wildernesses in the world. However, please ensure that you follow the 'wild camping code' and ensure that Scotland stays as beautiful as it is. Loch Lomond and Trossachs National Park have in recent years set up some guidelines to protect this beautiful national park located close to Glasgow and have introduced some byelaws that we ask you to adhere to.
Wild camping in the Loch Lomond & Trossachs requires a permit to stay overnight in your campervan in certain areas from March to September known as Camping Management Zones. Laybys are not affected by the new camping management byelaws. People with campervans and motorhomes can still use laybys in the Camping Management Zone to stop and rest (including sleeping overnight if necessary), but encampment on a road (including laybys) is an offence under road traffic legislation and will be managed by Police Scotland accordingly, in cooperation with land owners.
The National Park provides permit areas specifically for motorhomes and campervans at Three Lochs Forest Drive, Inveruglas and Firkin Point. These lovely locations are designed for informal, short stays of a maximum of three nights. Permits for staying overnight in these spaces can be booked online in advance at here and cost £3 per tent or motorhome/campervan per night. You can book a camping permit for up to three nights in one area. You can book up to 8 weeks in advance. A permit allows you to camp anywhere within your chosen permit area.
You can arrive from 1pm and must depart by 11am on the day you are leaving.
Bookings may be cancelled by contacting campingbookings@lochlomond-trossachs.org up to four weeks prior to the start of the intended stay. No refunds will be given for bookings with a value of less than £7.
Firkin Point by Loch Lomond west shore
56 9' 30.4308"n 4 21' 59.4936"W
right on Loch Lomond but trees in between car park and loch
56.169020
-4.678644
56 10th 8.472"n
4 40' 43.1184w
Three Lochs Forest Drive by Aberfoyle
There are several sites in this gated loop forestry road which pass Lochan Reodhte, Loch Drunie and Loch Achray. There is a toilet block.
56.186601
-4.364160
56 11'11.7636"n
4 21' 50.976"W
By Ardlui Pier and Loch Lomond Wakeboard – payment required through Loch Lomond Wakeboard
56.302044
-4.7195937